6 tips on how to look expensive without going broke!
Flipping through fashion magazines, you probably dream of becoming one of these models: flawless skin, shiny hair, stylish clothes, and designer accessories! But you just don't realize that it is not the $2,000 spent on brand new Louboutins that makes you look expensive, but knowing little women's tricks!
Now we will share with you 6 proven life hacks that will help you become a street style and Instagram star with minimum investment!
Accessorize wisely!
Get more with fewer accessories or opt for exclusive items. Forget about crystal-studded necklaces and clips; instead, opt for your grandmother's family ring or pendant!
By the way, try wearing a single earring (choosing two different ones is an even better option!). You can always wear your favorite piercing ring and choose a single long earring or cuff according to your mood.
Check out Mejuri, Chloé, Kendra Scott, and Gabriela Hearst. 
Embrace white color
White jeans, a blouse or a jacket are quite impractical, yet such clothes look chic! This is why such an outfit always looks expensive.
In winter, total white looks look even more luxurious. It doesn't matter how much you paid for the coat — the effect is always awesome!
Just take a look at this "AMORE" trench coat by 404NOTFOUND — doesn't it look like it costs $50,000?!
Add a belt to your jacket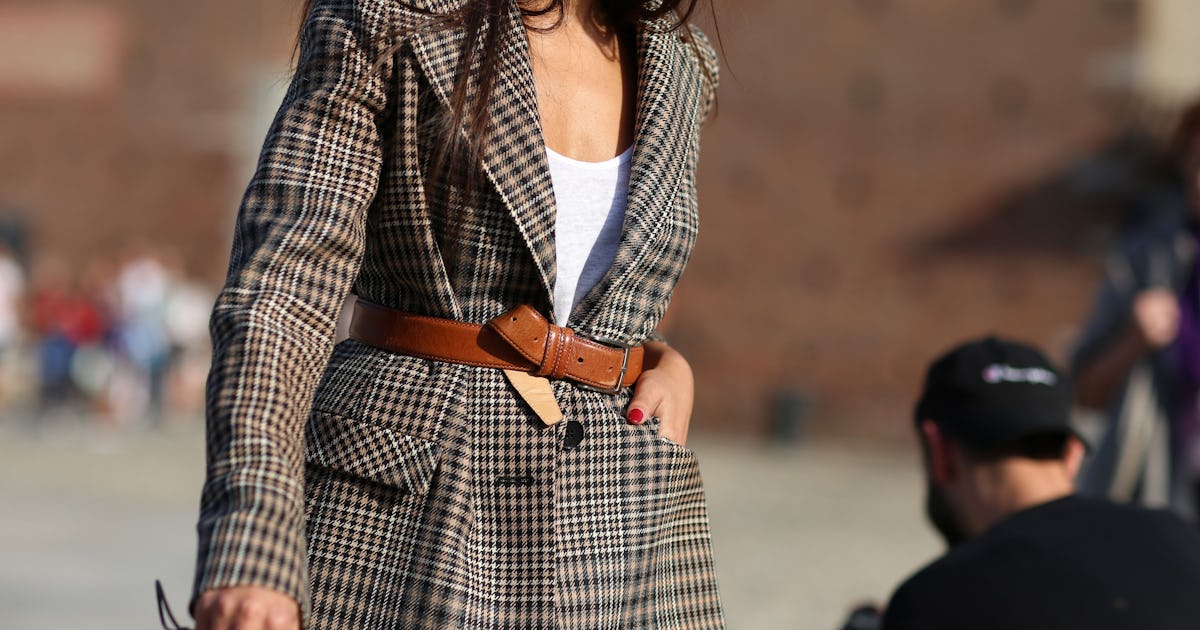 The most common type of medium-width belt, paired with an elongated jacket will help you look chic, too.
Fasten your belt as if you decided to put it on at the last moment before going out, and try to "carelessly" tuck the tip a few inches away from the middle of the belt. It's such a simple trick, but it will help you create a fashionable look that turns heads!
To find quality but inexpensive belts, check out E.L.V Denim, Asos, Mango, Reiss Hayley, and H&M collections.
Try pairing the dress with... sneakers!
Trendy sneakers, paired with a playful or romantic mini dress or a floor-length sundress became a classic of the genre in recent years. You don't take fashion seriously, do you?
Karl Lagerfeld, the main conservative of fashion Olympus, is considered the founder of the revolutionary "dress & sneakers" style. It was him who brought Chanel models to the catwalk in sneakers, dresses, and tweed suits in 2014. And it looked gorgeous and expensive!
If you love the feminine and romantic style, then opt for dresses with floral motifs. Stylish floral sheath, asymmetrical, A-line and loose a-line dresses (such as, for example, this cute PASKAL sleeveless top decorated with floral appliqués) will be the must have of the spring 2022 season!
Also, we recommend you to check out Oasis, The Line by K, Pixie Market, and Stradivarius dresses.
Experiment with textures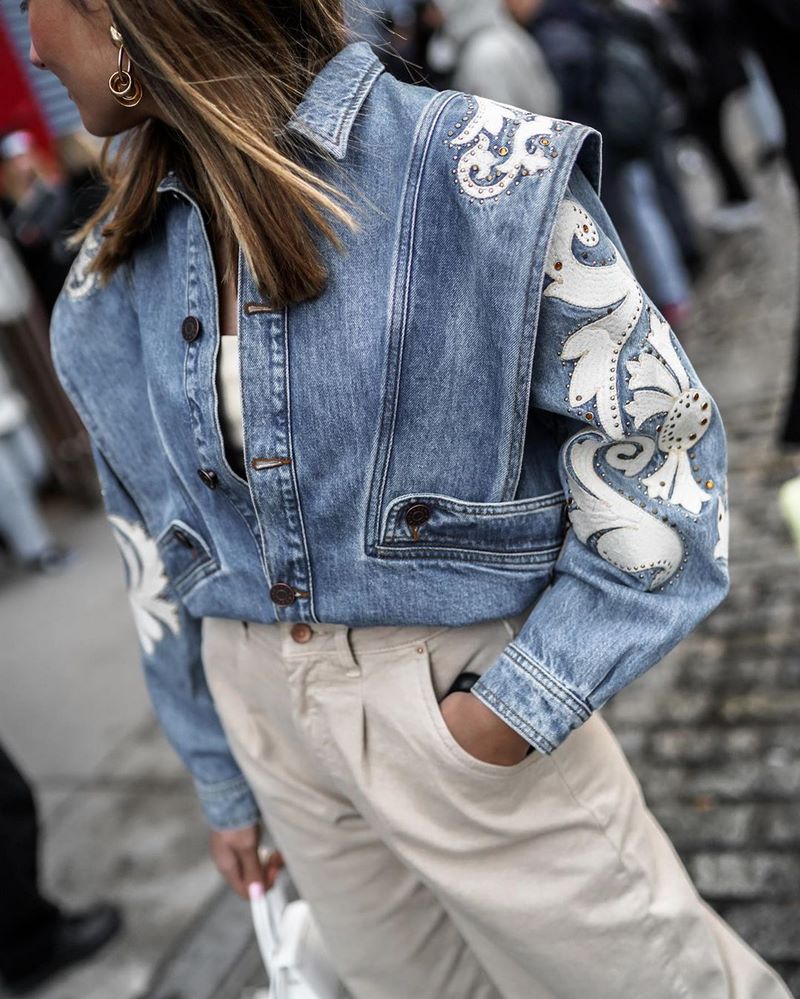 Complement the silk dress with a knitted cardigan or wool turtleneck, add a stylish denim jacket to your look. In summer, you can also enjoy denim looks but opt for clothes with fine lace and heavy, crisp cotton.
Look for quality, affordable denim in Dickies, H&M, LEVI'S, and Uniqlo collections.
Invest in quality bags and shoes
The quality of the shoes and accessories is very important and, this is the exact thing that will help your look expensive and chic. But you don't have to spend vast sums of money buying a Hermès bag and Burberry ankle boots!
Choose bags and shoes made from natural or high-quality artificial materials. Check out this twisted bag by Vladyslav Slobodskoy made of wool and mohair. It will perfectly match the style of your favorite informal look, and thanks to the high-quality details, it will help you look irresistible!
There are also good and inexpensive options in the collections of Dr. Koffer, Mango, and Guess.
---