Top clothes under $500 for your street style haute couture look!
This season has been more about spectacle than clothing, and our big questions about how the pandemic changed our styles have been answered on the street, not on the catwalk!
Clashing prints, vibrant color blocks, odd layers, bespoke vests, the popularity of unusual layering and dresses over trousers, a noticeable evolution of "gender fluidity" style outside of Milan, Paris, London, and New York shows showed that eclectic, extremely personal outfits turned out to be quite relevant today.
Therefore, your boundless Love for street style is not surprising . Now we'll show you some inexpensive things to help you create your best street style haute couture looks for 2022!
Tawaif Kaftan by Mark Baigent, $209
This trend began to gain popularity back in the spring-summer 2021 season. Spring and summer is the perfect time to enjoy such outfits: you can wear them as a cape on a cool evening. The coat-kaftan can be long and loose, more fitted, shortened, or with shortened sleeves.
Choose this trendy kaftan by Mark Baigent and you will find that there is nothing better than wrapping yourself in one big piece of natural breathable fabric!
This beautiful, gender-neutral, relaxed kaftan with thumbholes and crew neck, front pockets, and side slits is handcrafted from 100% cotton crepe at the manufacturer's Bali factory. You can wear it loosely or tie it in a knot!
Today, this wonderful attire of the ancient Persians can even be combined with simple basic things, for example, jeans, a white T-shirt or white shirt, short shorts, fashionable crop tops, and even your favorite power puff girls pink hat.
Framework sweatpant by 10Deep, $270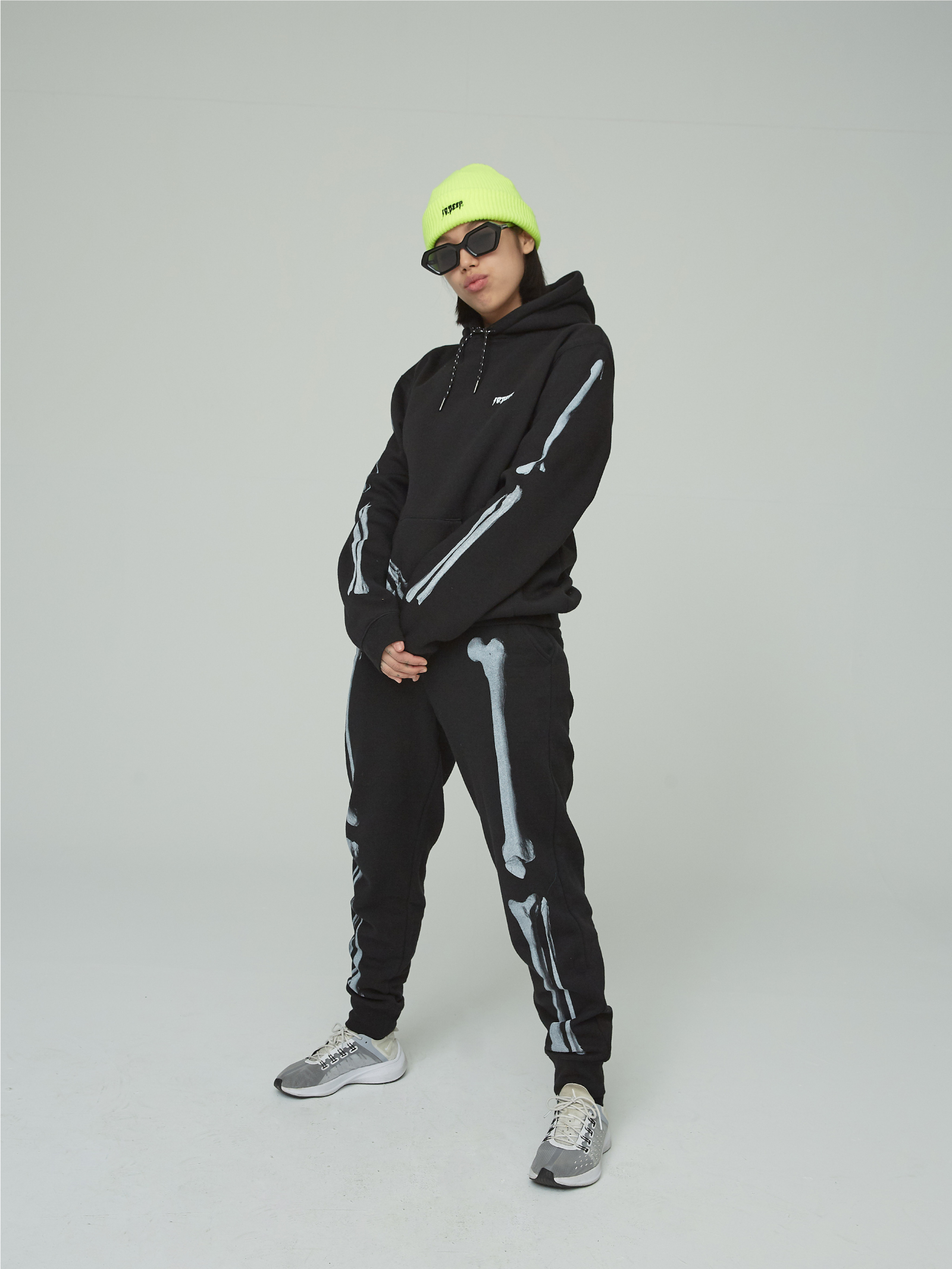 This independent street fashion brand is rooted in a mixture of niche music and visual subcultures that fueled the streetwear scene in London, New York, and Tokyo in the 90s.
These Framework cotton fleece sweatpants with screen-printed graphics are one of the latest designs that will allow you to instantly stand out from the crowd and express your personality, whether you are fighting for world peace or doing it against the whole world alone!
P.S.: when you move in these pants, the printed bones move along with your legs, and it looks pretty spectacular... Good bone work, guys!
Denim trousers with split skirt panel by Dhenze, $326
Admit it: you have long dreamed of finding street-wear clothes with a touch of true elegance? If yes, then you've already found it, and it's time to try it!
Dhenze designs are distinguished by using only high-quality materials, revealing and hiding the flesh through clothing designs, offering an off-season, minimalistic and gender-neutral appeal. This is the luxury fashion for those with an alternative opinion.
These Dhenze straight-leg mid-rise denim jeans are complemented with an extended back skirt panel. The jeans have two front pockets, embroidered with belt loops at waistband with silver button detailing and zip-fly. The textile logo patch on the right side completes the picture.
"Am I saved?" crewneck sweater by Mercy x Mankind New York, $313
The deep pink color of this French Terry sweater with big bright tap printed letters looks very catchy: you can immediately recognize the cheerful style of South Korean designers!
The sweater is made of a quality cotton blend and features neoprene puff lettering (letters are applied by hand) and hand-torched distressing. It will perfectly match with your favorite trendy white trainers, gray/black sweatpants, or your lovely venus jeans.
---